Live Party and Events Bands
Gossip Band are the band to book for your big day! They are a 5 piece professional events band with Male and Female vocals. They comprise of only full time musicians to ensure the best possible quality at every show. Known for their energetic performances, They will keep your dance floor full all night. If Gossip are sadly not available for your big day, They work alongside Ireland's other TOP Wedding and Events Bands and will give you excellent recommendations. These other bands range in everything from Jazz, Trad, Soul Bands etc so please get in touch. Book now though to avoid disappointment.
The word is out – www.gossipband.ie cyn@createyournight.com
Ceremony Music
Claire Malone is a professional singer based in Dublin but available Worldwide. She has an excellent reputation within the Irish music industry and is highly sought after for all types of events including Ceremony Music and Drinks Receptions. She has been nominated for Church Singer of the year for several years running with Weddings Online and Mrs2be.
Her distinct soulful voice as led her to perform all over the world. She toured with 'The Stars from The Commitments' for 8 years performing with such legends as Ben E King, Arrested Development, ABC, Edwin Starr, Deacon Blue, The Rasmus, The Dubliners, Blue, Lou Reed and in a career high, performing at a historic concert in Jerusalem alongside The Black Eyed Peas. Claire has been applauded for her inimitable talent by former US President George W. Bush, Tony Blair and Bertie Ahern. Al Pacino was even seen enjoying her performance in Las Vegas!!
Contact Claire or Create Your Night as soon as you have your wedding date booked to avoid disappointment.
www.clairemalone.ie or cyn@createyournight.com
Comedians
We work with several performers in this field. All excellent. Jason O Callaghan is one of main acts that we book out. Contact cyn@createyournight.com
DJ'S
Professional DJS at affordable prices. With over 20 years experience, All parties and Events are catered for. These DJ'S carry a huge range of music to suit you and your guests. Everything from dance floor classics to the latest chart hits – They play it! Excellent state of the art lighting system included too. Contact cyn@createyournight.com for bookings and make your night a night to remember.
Actors
Book our Actors & bring the big screen to your party. If you have a favourite film, or selection of film scenes, why not book our talented professional actors who can take on any role and bring Hollywood to life right before your eyes. Our actors will approach every scene with an open and creative mind, and in turn will develop and present for you and your guests an entertaining scene or selection of scenes for your enjoyment. Performances can be monologues (one actor) or duologues (two actors) or even include a group of actors depending on the scene/film. The scenes are highly engaging and interactive making it a hugely enjoyable experience for all involved.
The actors are all professional performers with a wealth of knowledge and experience in theie field. They are engaging, vibrant and highly skilled for all kinds of events and parties. They believe the night belongs to you, and do all they can to make sure you're satisfied. They always make sure to have regular contact with clients leading up to an event so they can feel safe in the knowledge that they're being looked after to the highest standard, and that their night is the very best one it can be. Contact Cyn@createyournight.com now for this very entertaining factor.
Dancers
Why not surprise your guests with an energetic performance from some of Ireland's TOP Choreographers and Dancers. They can offer Classes and spectacular shows in all aspects of dance including Irish, Hip Hop, Line Dancing, Burlesque, 1920's and many more themes. With over 20 years of professional dance experience, They can add the wow factor to any event big or small. They have recently worked with celebrities such as Michael Buble, Amy Adams and Mel Gibson to name but a few. Contact cyn@createyournight.com now for ideas for your event.
Photo Booths and Magic Mirror
Oval, Bullet and Kids Booths These are sleek modern looking designs rounded at both ends and capable of accommodating up to 6-8 people or 10 –12 people at anyone time. A great fun addition to any event. The Magic Mirror is the very latest thing in Wedding Party entertainment.The Mirror will entertain your guests for hours as they get to practice their posing, have their picture taken and then use their artistic skills to sign it using the giant touchscreen. And to top it all off they get a print out of it too. Contact cyn@createyournight.com now for bookings.
Casino Nights
Play the night away in true black tie style. This is your chance to blow vast sums of Fun Money or make yourself a paper tycoon with this high octane show. A Casino can be the main focal entertainment piece of your night or simply used as an enhancement or side show. The Team arrive at your venue well in advance of your arrival time to set up the Casino Experience. Fun and friendly Casino staff will ensure your night is one to remember with a fast paced show (if required) or simply entertain you at your table.
Full Size Blackjack Tables, Full Size Roulette Tables and Full Size American Texas Hold 'em are available for your night with each table holding approx. 15 people. Over the next 2 hours the MC and Croupiers will interact with your guests at the tables and in a series of fun games all designed to help you become the highest roller at your table and get to the final!!! Your night can be furthered with one of the great Casino Themes…Las Vegas, James Bond, Wild west, 1920's Speak easy, Great Gatsby – You decide. Contact cyn@createyournight.com now for bookings.
LED Lightup Dancefloors
Light up your night and your room. These floors are unique and so well designed. It gives a great factor to any room for any occasion from weddings to special events. With a pure gloss finish and dazzling lights you can be sure to make a huge impression with this style of dance floor. Contact cyn@createyournight.com
Venue Hire
We deal with some of the most unique and exciting venues around Ireland. Why not get in touch for some ideas on where to hold your wedding or Event and we can offer something different and exciting for your big day. Contact cyn@createyournight.com now.
Wedding Event Planning Ireland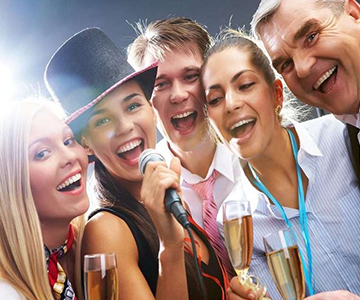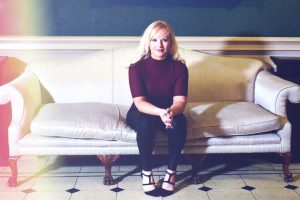 Cakes
Bespoke Cakes to fit your occasion. All ingredients of the highest standard and quality. Name a theme and have that included in your personalised cake.
Candy Carts
Kids candy carts that are height suitable for kids and have plastic jars so they can cater for themselves. Caters for 10-50 kids
Also have full size candy carts for adults to use with glass jars with a minimum catering of 150 ppl. Budget candy cart called a Candy Ferris wheel that caters for smaller numbers between 50&80 ppl.
Ferrero Rocher stand
Giant Love hearts that hold between 180-480 Ferrero rocher and can be accompanied with a rotating base to twirl around on the table. Comes with coloured sash and custom writing on the hanging heart. 2 types of pyramids available. A smaller black version that holds up to 230 Ferrero and a larger wooden version that holds up to 480 Ferrero.
Ice Cream Bike
An Ice Cream Freezer placed onto a 3 wheeled bike. The freezer can be branded for weddings and company events. Bike comes with a blue umbrella and can hold up to 4 choices of soft scoop ice cream.
Popcorn
Machines available that can produce cinema style popcorn. Butter, sweet or salted popcorn on the spot and can be popped in the machine or can be placed in the machine and kept warm for the event.
Candy Floss
Floss available in any colour of the rainbow. Great for kids parties, themed events etc.
Slush Puppie
Double Slush machines are perfect for kids parties or themed events. Also great to make cocktails. Plenty of flavours to choose from – Strawberry, Cola etc.
Drinks fountain
Supplied dry – required 12 litres of juice, Alcohol etc to get started. Pumps up the machine and flows down its tiered system for people to place there glasses under the flow and fill.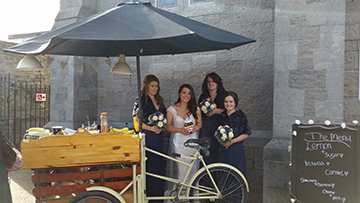 Crepe Wagon
Crepe Wagon is the perfect addition to any event. They can serve your guests Sweet & Savoury Crepes outside churches/hotels after ceremonies or as a late night snack. Catering for all parties & events. Their bicycle and wagon are mobile so they can travel anywhere and will be set up in minutes.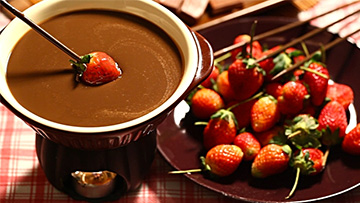 Chocolate Fountains
Single, Double or Triple fountains with a choice of Milk, White or Dark Chocolate.