NYPD Experience - Stag Package
NYPD Experience – Stag Package . Sgt. Danny Tango and Officer Flash Finnegan are New York's worst. These hardened cops have been patrolling the mean streets of the big apple for the past 15 years and have dealt with everything from the ruthless Gambino crime family to finding out the precinct has run out of doughnuts (a cops worst nightmare)
Tango and flash are now on secondment to Dublin, they patrol the city streets in a real Ford NYPD Crown victoria police interceptor, and are always on the lookout for crime and corruption, they can smell a bribe from 3 blocks away!!
If you want the guys to attend your night out or event and bring some real yippee kay yay to the party, then be a wiseguy and get in touch. The NYPD guys will make the Hen, Stag, Whoever the special guest is, the centre of attention.
There's great photo opportunities at the car with the special guest getting cuffed and being made a show of. We swear to protect and serve (not really) but remember its all fun & games until the cops show up… Then it's hilarious.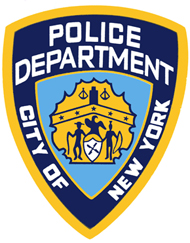 So, come on, time to put the garbage out and join the side of law and order, your city needs you, be a wise guy and let Tango and Flash sign you up, and join New York's Worst.
Side note: Tango and flash can also do a stand up comedy routine at your venue, available for birthdays, hens, retirements, bringing the groom to jail (wedding) corporate events, product launches and a whole lot more.
Call us today on 00-353-87-919-5525 or click here to fill out our enquiry form.